In this article, we will explore the importance of honoring veterans by providing them with the support and recognition they deserve. As a society, it is crucial that we acknowledge the sacrifices our veterans have made and ensure they receive the assistance they need. From mental health services to employment opportunities, we will discuss the various ways we can show our gratitude and give back to those who have served our country selflessly. Let's delve into this topic and discover how we can make a difference in the lives of our veterans.
Support for Veterans
Veterans have made tremendous sacrifices in serving their country, and it is crucial that they receive the support and assistance they deserve. Fortunately, there are various programs and initiatives that provide aid to veterans in different aspects of their lives. These programs can be categorized into government programs, nonprofit organizations, and community initiatives.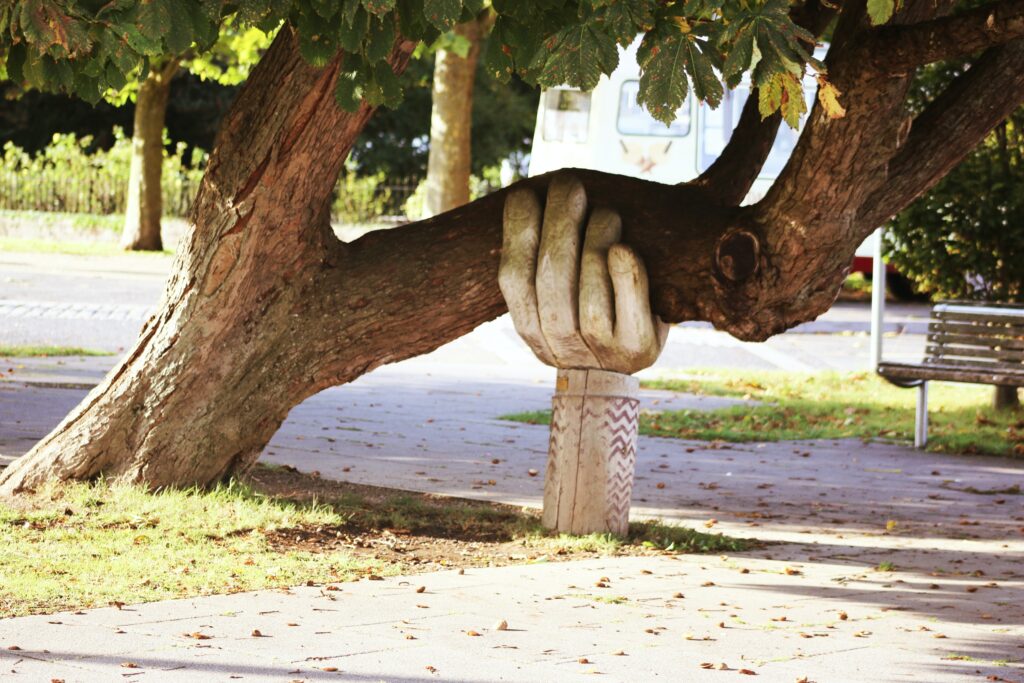 1.1 Government Programs
The government offers numerous programs to support veterans in their transition to civilian life. One such program is the Department of Veterans Affairs (VA), which provides a range of services, including healthcare, education benefits, and financial aid. The VA operates the Veterans Health Administration (VHA), which ensures that veterans have access to quality healthcare services.
In addition to the VA, there are other government programs specific to veterans' needs. For example, the Vocational Rehabilitation and Employment (VR&E) program assists veterans with disabilities in finding suitable employment. The Transition Assistance Program (TAP) helps veterans with career counseling, job placement, and entrepreneurship opportunities.
1.2 Nonprofit Organizations
Nonprofit organizations play a crucial role in supporting veterans and addressing their unique needs. Organizations such as the Wounded Warrior Project provide a wide range of services, including mental health support, physical rehabilitation, and employment assistance. These nonprofits serve as a lifeline for many veterans, offering resources and programs tailored to their specific challenges.
Another notable organization is the Gary Sinise Foundation, which focuses on honoring and supporting veterans, first responders, and their families. Through various initiatives, including home modifications, adaptive vehicles, and caregiver support programs, the foundation aims to alleviate the burdens faced by veterans and their loved ones.
1.3 Community Initiatives
Communities across the country have come together to establish initiatives that directly impact the lives of veterans. Small businesses, local organizations, and individuals have all contributed to creating a support system for veterans. These community-driven initiatives provide much-needed resources, including employment opportunities, housing assistance, and mental health support.
One example of a community initiative is the creation of local veterans' centers. These centers act as community hubs, providing veterans with access to resources, counseling services, and support groups. They also serve as a place where veterans can connect with their peers and share their experiences.
Recognizing Veterans' Service
2.1 National Holidays and Observances
One significant way in which veterans are recognized for their service is through national holidays and observances dedicated to them. Veterans Day, celebrated on November 11th each year, honors all veterans who have served in the United States Armed Forces. This day serves as a reminder of the sacrifices made by those who have defended our country.
Additionally, Memorial Day pays tribute to fallen soldiers who have made the ultimate sacrifice in service to their nation. It is observed on the last Monday of May and is a time for people to reflect on the bravery and selflessness of those who have given their lives for our freedom.
2.2 Veterans Day Parades and Events
Veterans Day is a time for communities to come together and show their appreciation for veterans. Parades and events are organized across the nation to honor veterans and thank them for their service. These parades often feature military displays, marching bands, and speeches by local dignitaries and veterans themselves. Attending these events allows communities to come together and express their gratitude in a tangible way.
2.3 Military Appreciation Month
May is designated as Military Appreciation Month, during which the nation recognizes and shows gratitude to all members of the military. Throughout the month, various events and activities take place to honor veterans, active-duty military personnel, and their families. This includes discounts and special offers at businesses nationwide, as well as community events that express appreciation for the sacrifices made by these brave individuals.
Access to Healthcare
3.1 Veterans Health Administration
Access to quality healthcare is vital for veterans, and the Veterans Health Administration (VHA) plays a crucial role in fulfilling this need. The VHA operates a comprehensive healthcare system that provides a wide range of services, including primary care, specialized medical care, mental health services, and rehabilitation programs. Veterans can access these services through VA medical centers, community-based outpatient clinics, and Vet Centers.
The VHA is dedicated to delivering veteran-centric care that addresses both physical and mental health needs. It is committed to ensuring that veterans receive timely and appropriate healthcare services, regardless of their location or circumstances.
3.2 Health Insurance Options
In addition to the healthcare services provided by the VA, veterans also have various health insurance options. Some veterans may qualify for Medicaid or Medicare, depending on their income and eligibility requirements. Others may have access to healthcare coverage through their employers.
Furthermore, the Affordable Care Act (ACA) has expanded options for veterans by allowing them to purchase insurance through the Health Insurance Marketplace. This has provided veterans with more choices and increased flexibility in selecting a healthcare plan that best meets their individual needs.
3.3 Mental Health Services
Mental health is a critical aspect of overall well-being, and veterans are not exempt from the challenges that may arise in this area. The VA recognizes the importance of mental health support for veterans and offers a wide range of services to address their unique needs.
The VA's mental health services include counseling, therapy, and medication management. The Vet Centers, specifically designed for combat veterans, provide readjustment counseling and outreach services to help veterans transition to civilian life successfully. Additionally, the VA offers specialized programs and resources for veterans dealing with post-traumatic stress disorder (PTSD), substance abuse, and other mental health conditions.
Veterans' mental healthcare is a priority, and through these services and resources, veterans have access to the support they may need to overcome mental health challenges.
Employment and Career Assistance
4.1 Job Placement Programs
One of the significant challenges for veterans transitioning to civilian life is finding suitable employment. To address this issue, various job placement programs aim to connect veterans with employers who value their unique skill sets and experiences.
The VA's Vocational Rehabilitation and Employment (VR&E) program provides career counseling, job placement assistance, and education and training opportunities to veterans with service-connected disabilities. Through this program, veterans can receive support and guidance in exploring different career paths, polishing their job search skills, and securing meaningful employment.
4.2 Skills Training and Education
Skills training and education are essential for veterans to thrive in the civilian workforce. Many organizations and programs offer training and educational opportunities specifically tailored to veterans' needs.
The VA's Education and Career Counseling program provides personalized guidance to veterans who are considering educational and career pathways. They offer assistance in identifying suitable educational programs, exploring different career options, and navigating the application and enrollment process.
Additionally, the Post-9/11 GI Bill offers educational benefits to eligible veterans, allowing them to pursue higher education or vocational training. This program covers tuition and fees, provides a housing allowance, and offers a stipend for books and supplies, making it easier for veterans to access educational opportunities.
4.3 Veteran-Owned Business Support
Many veterans possess valuable skills and experiences that make them successful entrepreneurs. To support veterans in starting and growing their businesses, several programs and resources are available.
The Small Business Administration (SBA) offers the Veterans Business Outreach Center (VBOC) program, which provides business training, counseling, and mentoring to veterans. The VBOC assists veterans in developing business plans, accessing capital, and navigating the complexities of starting and running a business.
Furthermore, various organizations and networks focus specifically on supporting veteran-owned businesses. These resources offer mentorship programs, funding opportunities, and networking events, allowing veterans to connect with peers and gain valuable insights into entrepreneurship.
Financial Aid and Housing Assistance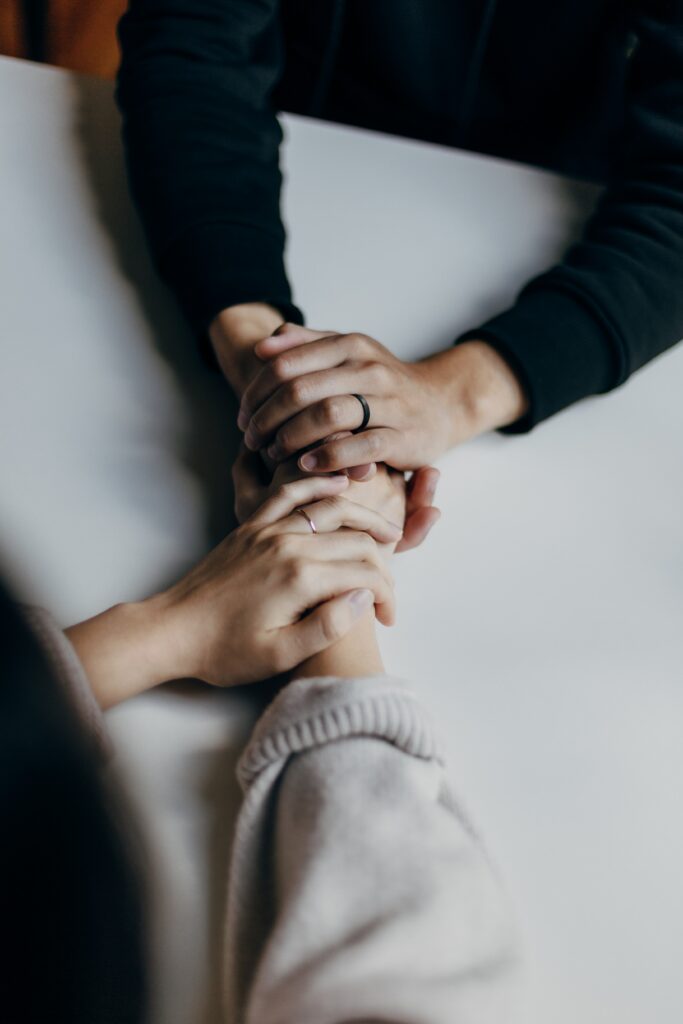 5.1 Veterans' Benefits
One significant way veterans receive support is through various benefits that are available to them. These benefits include disability compensation, pensions, and survivor benefits.
Disability compensation provides financial assistance to veterans who have disabilities that are a result of their military service. The amount of compensation is determined based on the severity of the disability and the impact it has on the veteran's life.
Pensions are available to veterans who have limited income and meet specific eligibility criteria. These pensions provide additional financial support to veterans who may face financial hardship in their post-military lives.
Survivor benefits are provided to the families of deceased veterans, ensuring that their loved ones are taken care of even after they have passed away. These benefits can include monthly payments, educational assistance, and access to healthcare services.
5.2 Housing Grants and Loans
For veterans seeking housing assistance, there are various grants and loans available to help them achieve homeownership or maintain stable housing.
The VA offers home loans with favorable terms, allowing veterans to obtain financing for purchasing, building, or improving homes. These loans often have lower interest rates and more flexible eligibility requirements than traditional mortgages.
Additionally, the VA provides housing grants to eligible veterans with disabilities that are a result of their military service. These grants can be used to adapt existing homes or build new homes that are accessible and suitable for their needs.
5.3 Homeless Veteran Assistance
Homelessness among veterans is a significant issue, but there are programs in place to provide assistance and support to those who find themselves without a stable place to live.
The VA operates the Homeless Veterans Program, which offers various services to homeless and at-risk veterans. These services include outreach programs, case management, temporary housing, and assistance with obtaining permanent housing. The goal is to help homeless veterans regain stability and reintegrate into society.
Additionally, nonprofit organizations and community initiatives focus on addressing homelessness among veterans. They provide shelters, transitional housing, and supportive services to help veterans transition from homelessness to self-sufficiency.
Educational Opportunities
6.1 GI Bill Benefits
The GI Bill is a well-known educational benefit available to veterans, helping them pursue higher education or vocational training. This bill offers financial assistance for tuition and fees, a housing allowance, and a stipend for books and supplies.
Under the GI Bill, veterans can attend colleges, universities, trade schools, and other educational institutions to acquire new skills or enhance their existing ones. This benefit encourages veterans to continue their education and opens up opportunities for them to build successful civilian careers.
6.2 Scholarships for Veterans
In addition to the GI Bill, there are numerous scholarships specifically designed for veterans. These scholarships recognize the unique experiences and sacrifices of veterans and aim to support their educational pursuits.
Various organizations, such as the Veterans of Foreign Wars (VFW) and the American Legion, offer scholarships to veterans and their dependents. These scholarships provide financial assistance to help veterans further their education and achieve their career goals.
Additionally, many colleges and universities have scholarship programs exclusively for veterans. These institutions understand the value veterans bring to the classroom and are committed to supporting their educational journeys.
6.3 Education and Career Counseling
Navigating the education system and choosing a suitable career path can be daunting for veterans. Fortunately, education and career counseling services are available to provide guidance and support.
The VA's Education and Career Counseling program offers personalized counseling to help veterans explore different educational and career options. They assist veterans in identifying their strengths, interests, and goals, and provide resources and information to help them make informed decisions.
Furthermore, colleges and universities often have dedicated counselors or advisors who specialize in working with veterans. These professionals understand the unique challenges veterans may face and can provide tailored support throughout their education and career journeys.
Counseling and Support Services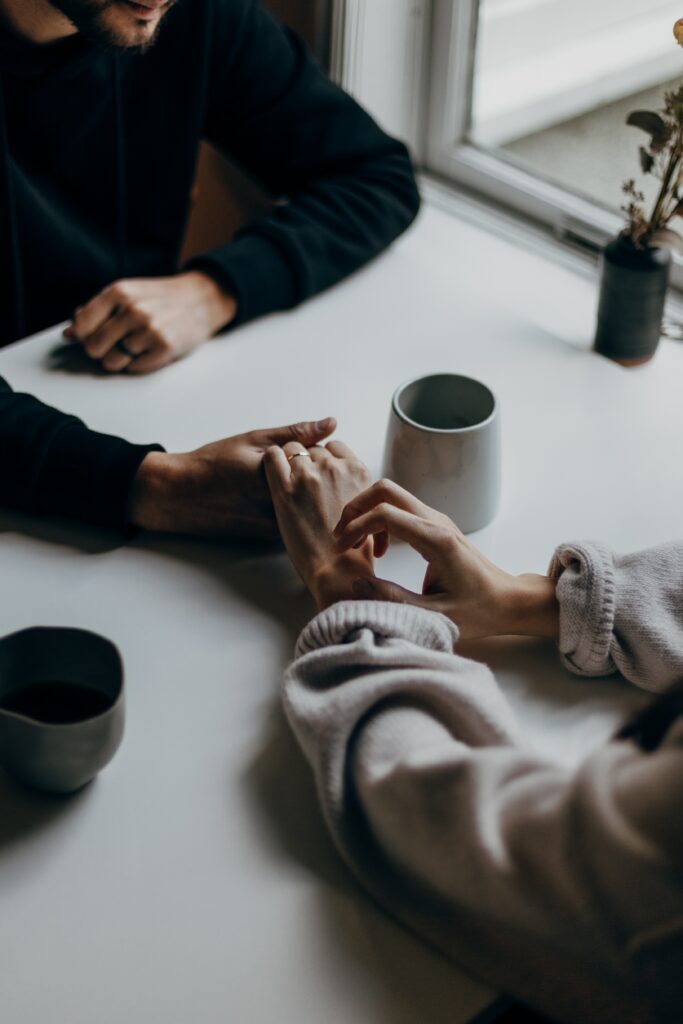 7.1 VA Vet Centers
VA Vet Centers are community-based counseling centers that provide readjustment counseling and support to combat veterans and their families. These centers offer a range of services, including individual and group counseling, marital and family counseling, and bereavement counseling.
Vet Centers are staffed by experienced professionals who are familiar with the challenges faced by veterans. They provide a safe and welcoming environment where veterans can discuss their experiences, address mental health concerns, and access support for a wide range of issues.
7.2 Support Groups
Support groups can be invaluable for veterans as they provide a sense of camaraderie and understanding. These groups allow veterans to connect with others who share similar experiences and challenges, creating a support network that can be a source of encouragement and guidance.
Many nonprofit organizations and community centers organize support groups specifically for veterans. These groups cover a range of topics, such as mental health, substance abuse recovery, and transitioning to civilian life. Being part of a support group can help veterans feel less alone and provide them with the opportunity to share their stories and learn from others.
7.3 Trauma Recovery Programs
Many veterans experience traumatic events during their service and may continue to struggle with the effects of these experiences. Trauma recovery programs are designed to help veterans heal and cope with the impact of trauma, facilitating their journey towards recovery and resilience.
The VA offers evidence-based programs, such as Cognitive Processing Therapy (CPT) and Eye Movement Desensitization and Reprocessing (EMDR), to assist veterans in addressing trauma-related symptoms. These programs provide specialized therapy and counseling methods tailored to the unique needs of veterans, helping them process and manage their traumatic experiences.
Nonprofit organizations, such as the Steven A. Cohen Military Family Clinics and Give an Hour, also offer trauma recovery programs that are accessible to veterans. These programs often provide free or low-cost mental health services and support veterans in their healing process.
Legal Aid and Advocacy
8.1 Veterans Legal Services
Legal issues can often arise for veterans, and having access to legal aid can make a significant difference in their lives. Veterans legal services are available to assist veterans with a range of legal matters, including disability claims, access to benefits, and resolving legal disputes.
Legal aid organizations, such as the Veterans Consortium Pro Bono Program and Veterans Legal Services, provide free legal assistance to veterans who may not have the financial means to hire legal representation. These organizations specialize in veterans' legal issues and are committed to ensuring that veterans receive the legal support they need.
8.2 Disability Claims Assistance
Navigating the process of filing disability claims with the VA can be complex and overwhelming. Disability claims assistance programs exist to help veterans understand and navigate the claims process, ensuring they receive the benefits they are entitled to.
The Veterans Service Organizations (VSOs) offer claims assistance services to veterans, guiding them through the application process and advocating for their rights. These organizations provide support in gathering evidence, completing paperwork, and appealing decisions if necessary.
Additionally, the VA itself has programs and resources in place to help veterans with disability claims. Their Claims Insiders Guides and Disability Compensation Toolkit provide valuable information and guidance to veterans seeking to navigate the claims process.
8.3 Pro Bono Counseling
Pro bono counseling services are available to help veterans access mental health support without the financial burden. Licensed mental health professionals volunteer their time and expertise to provide free or reduced-cost counseling services to veterans in need.
Numerous organizations, such as Give an Hour and Operation Homefront, offer pro bono counseling services to veterans. These services often cover a wide range of mental health concerns, including PTSD, depression, anxiety, and relationship issues. By removing the financial barrier, pro bono counseling ensures that veterans can access the support they may need to improve their mental well-being.
Specialized Care for Women Veterans
9.1 Women's Health Services
Women veterans have unique healthcare needs, and specialized services are available to address these needs. The VA offers comprehensive women's health services to ensure that women veterans receive gender-specific care in a supportive and inclusive environment.
Women's health services provided by the VA include primary care, gynecological care, maternity care, reproductive healthcare, and mental health support. The VA is committed to delivering high-quality healthcare that meets the specific needs of women veterans and promotes their overall well-being.
9.2 Support for Military Sexual Trauma Survivors
Survivors of military sexual trauma (MST) require specialized support and care. The VA has established MST coordinators at every VA medical center to ensure that MST survivors receive the assistance they need.
The VA offers a range of services for MST survivors, including mental health counseling, support groups, and specialized treatment programs. These services are designed to help survivors heal from the trauma they have experienced and support their recovery and well-being.
Additionally, nonprofit organizations and advocacy groups focus specifically on supporting MST survivors. They provide resources, education, and advocacy to raise awareness about MST and ensure that survivors have access to the support they need to heal and rebuild their lives.
9.3 Maternity and Pregnancy Care
For women veterans who are pregnant or planning to start a family, maternity and pregnancy care services are available through the VA. The VA provides comprehensive prenatal care, labor and delivery services, and postpartum care to support women veterans throughout their pregnancies.
Through the VA's Maternity Care Coordinators and Women Veterans Program Managers, women veterans can access guidance and resources to navigate their pregnancy journey within the VA healthcare system. These coordinators provide personalized support and ensure that women veterans receive appropriate and quality care during this important time in their lives.
Supporting Veterans' Families
10.1 Military Family Support Organizations
Veterans' families also play a significant role in their well-being and deserve support and resources. Military family support organizations focus on providing assistance to the families of veterans, recognizing the sacrifices they have made alongside their loved ones.
Organizations such as Blue Star Families, Operation Homefront, and the National Military Family Association offer a range of services tailored to the unique needs of military families. These services can include financial assistance, emotional support, educational resources, and employment assistance for military spouses.
10.2 Counseling and Resources for Families
The challenges of military life can have an impact on families, and counseling and resources are available to help them navigate these challenges. Family counseling services provide support to military families, helping them build strong relationships, manage stress, and address any specific concerns they may have.
Military OneSource, a Department of Defense program, offers confidential counseling and support services to military families. These services cover a wide range of topics, including relationship issues, parenting challenges, deployment support, and financial counseling. By providing access to counseling services, military families can enhance their overall well-being and strengthen their resilience.
10.3 Childcare and Education Assistance
Affordable and accessible childcare and education are essential for military families. Several programs and initiatives are in place to ensure that military families have the support they need in these areas.
The Child Development Centers operated by the Department of Defense provide quality childcare services for children of military families. These centers offer a safe and nurturing environment where children can learn and grow while their parents fulfill their military responsibilities.
Additionally, the Department of Defense offers education assistance programs for military families. The Military Child Education Coalition provides resources and support to ensure that military children receive a quality education, regardless of the challenges presented by frequent moves and deployments.
In conclusion, numerous programs and initiatives exist to provide much-needed support to veterans and their families. From government programs to nonprofit organizations and community-driven initiatives, support for veterans encompasses various aspects of their lives, including healthcare, employment, education, legal aid, and specialized care. Recognizing the sacrifices made by veterans and honoring their service is not only a responsibility but also an opportunity to express our gratitude and give back to those who have given so much.